Rice Bucket Elevator is Being Shipped
Time:2023-01-05
All rice bucket elevators have been produced according to customer requirements and are ready for shipment.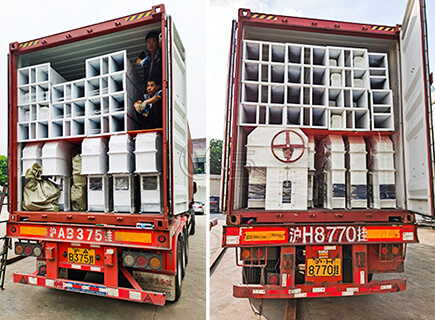 Bucket elevator is widely used in various models rice mill production line. It is a new design product made with foreigner-advanced imported technology. It is used for elevating grain and oil, food materials, animal feed materials, or chemistry materials. 
It designs with low-speed elevation to avoid broken rice, is designed with a reducer, and the bucket belts can be auto-tightening. For the base, easily clean materials and used a special feeding channel which reduce breakage. 
This low-speed elevator machine is widely used in different models rice processing plant, according to customers' different needs, it is a good conveyor among different lines to convey materials from one machine to the next step by step.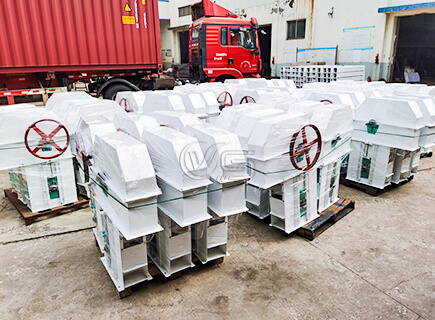 Low-Speed Bucket Elevator Advantages
(1) Cycloid reducer
(2) Low broken rate
(3) Wide practicality
(4) Uniform processing, length is adjustable
(5) Good tightness and low noise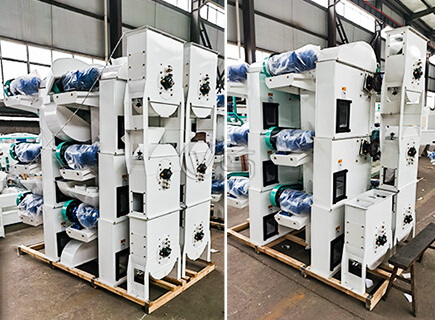 Zhengzhou VOS Machinery Equipment Co., Ltd.  Established in the year 2000, it is a professional manufacturer and exporter of rice mill machine, rice processing machines, rice mill plant, rice mill production line, and parboiled rice mill plants. We can provide a unique overall layout design of the rice milling machine production lines, customized rice milling machine products and installation services according to different needs of customers and site conditions. It integrates technology, manufacturing and sales together.
If You Are Ready to Start a Rice Milling Business, please contact us for the Rice Milling Machine. We Can Provide Professional Design and Comprehensive Guidance According to Your Needs. Get in touch with us now!

Welcome Contact Us!
Zhengzhou VOS Machinery Equipment Co., Ltd. 
Email: info@millricemachine.com
Phone/Whatsapp: 008615736756202